Resources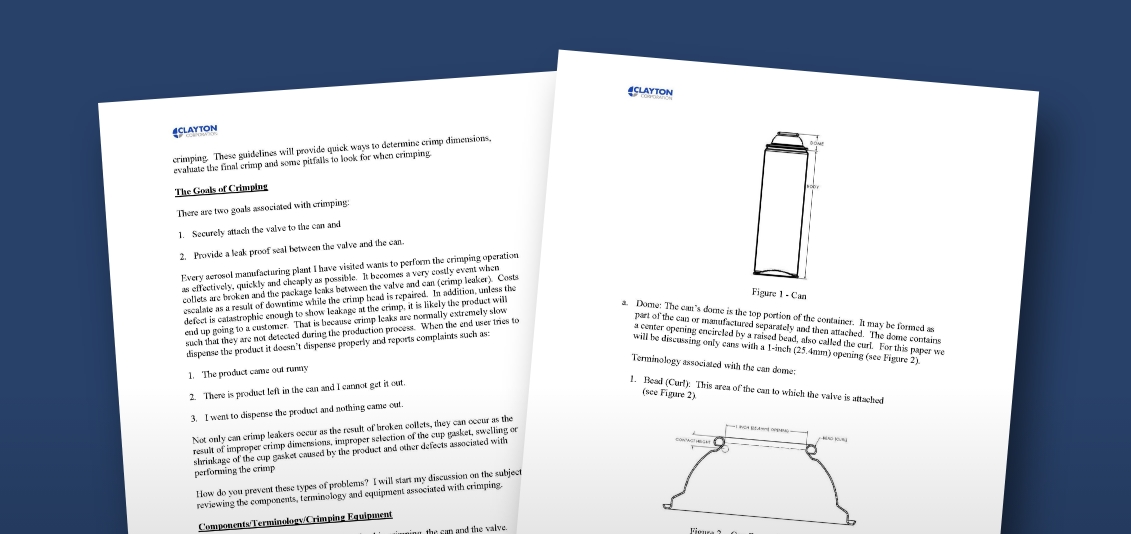 Art of Crimping
An in-depth overview of the importance of obtaining proper crimps between the aerosol can and aerosol valve.
Packaging a Food Aerosol
Everything you need to get started on specifying and developing a food aerosol package including overviews of the types of cans, valves, actuators, and more. Also includes helpful information about food safety and quality.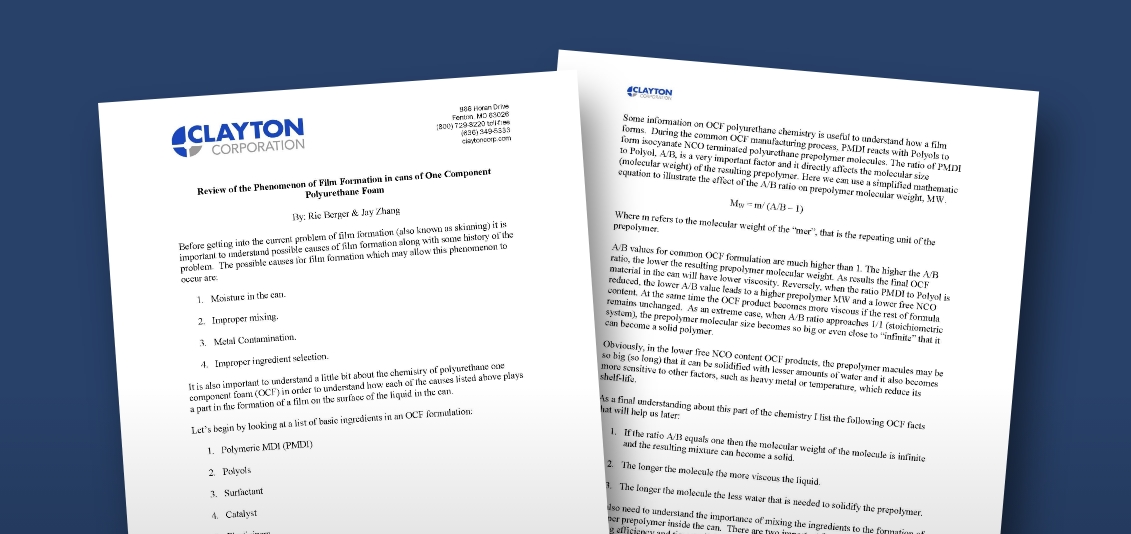 PU Foam Skinning Problem
Causes and suggested remedies to counteract the problem of film formation also known as skinning in one-component polyurethane foam (OCF).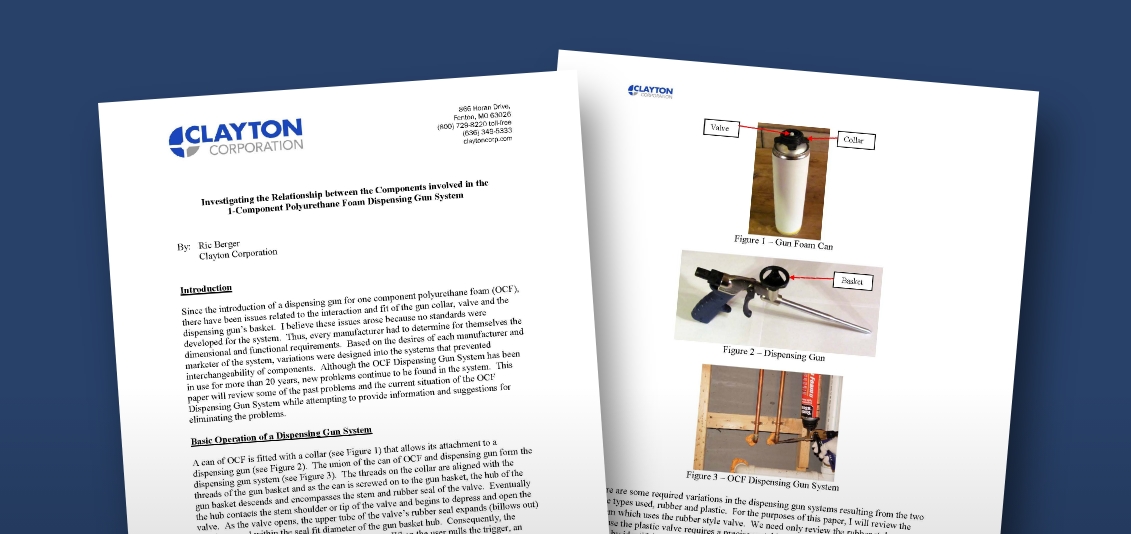 One-Component Foam Gun Collar, Valve, & Basket Fit
A review of some past problems and the current situation of the OCF Dispensing Gun System along with an attempt to provide information and suggestions for eliminating the problems.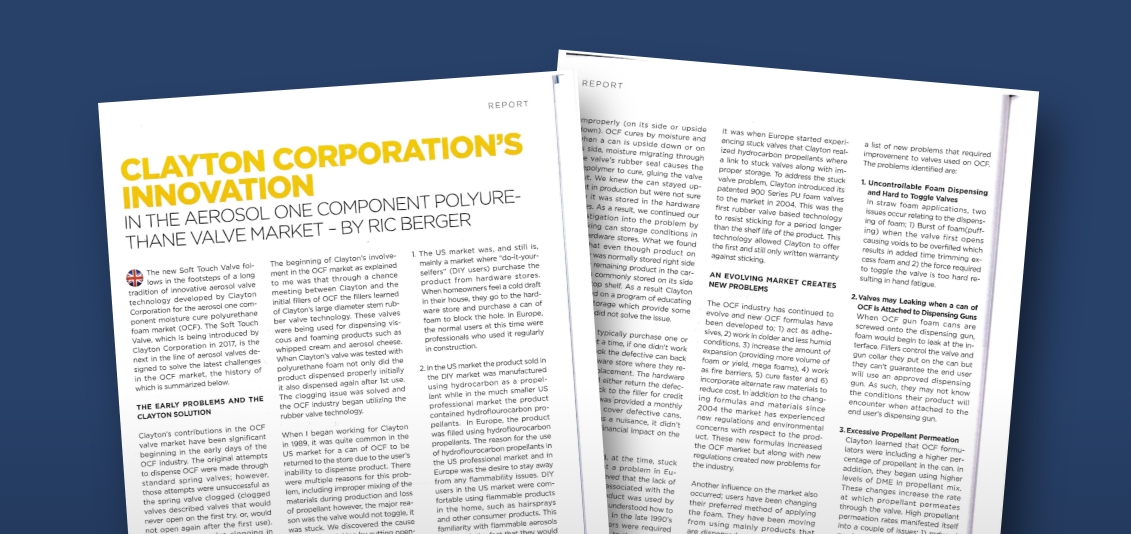 Soft Touch Valve PU Foam Valve - Aerosol Europe Article
An overview of Clayton's new Soft Touch Valve system when used with One-Component Foam (OCF).