We Are AerosolA Passion for Innovation
Clayton Corporation has a passion for creating custom solutions to solve the most difficult of problems.
Vertically Integrated Product Development
Founded in 1945, Clayton Corp created the first aerosol food product with the invention of Reddi-Wip®. Since then, we have pioneered many successful aerosol products. Our creative passion has led to revolutionary product creations in food, polyurethane foam, caulks & silicones, personal care, cosmetic, industrial applications and more.
Reddi-Wip® is a registered trade mark of Con Agra Foods
Everything But The Can
Clayton Corp is a world leader in aerosol dispensing technology including: valves, covers, actuators, barrier packages and custom solutions. Our state-of-the art facility offers manufacturing capabilities for all components needed for your aerosol solution, except for the can.


Piston

Barrier Packaging

Pistons
Bag-on-Valve (Hybrid)

Valve

Custom Valve Solutions

For Thin to Thick Fluids
Right-side up or Upside Dispensing
Spray, Foam or Decorated Dispensing

Actuator

Custom Actuators

Decorating
Triggers
Brushes
Spraying
Specialized Dispensing Systems

Cover

Formulation Development
From Start to Finish, We Support You
At Clayton Corp, our focus is to provide you the support needed to develop, design, test and manufacture your next aerosol innovation.
Our complete process for bringing products to market.
01
Concept
Clayton Corporation has the knowledge and capabilities to bring your ideas to life. As a partner, we work directly with our customers to transform their idea into a product by:
Defining product requirements
Understanding the technical challenges of each product
Identifying internal and external resources to launch
By first defining the scope of the project, Clayton reduces the time required to go from concept to product.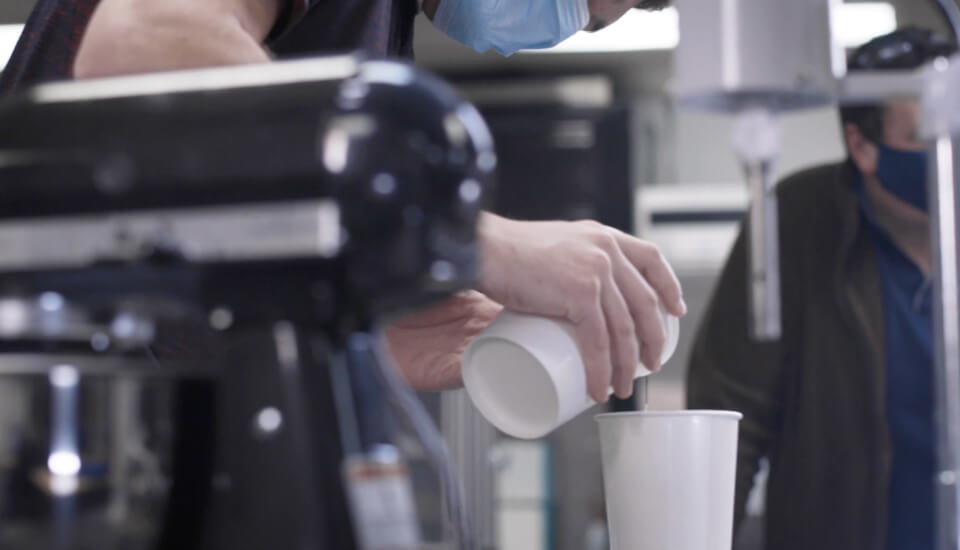 02
Research
Clayton Corporation uses 75 years of expertise in package and valve design along with vast industry contacts in formulation, production and filling to research the product idea and gain an understanding in:
Product function and material compatibility
Formulation development
Product and package design and functionality
By putting the time into research, Clayton and the customer can fully define the product, making the design phase faster and more effective.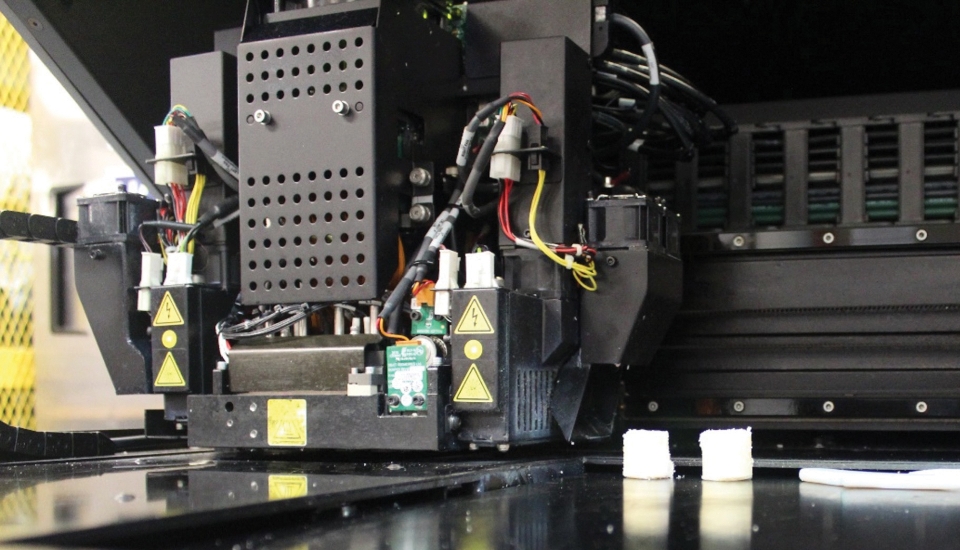 03
Development
Clayton Corporation has the knowledge, equipment and partnership to deliver products.
Industrial product designers
Product engineering
Manufacturing engineering
Formulation development
3D printing and prototype molding services
Between our in-house capabilities and partnerships, Clayton reduces the time to finalize a design and prepare samples for evaluation.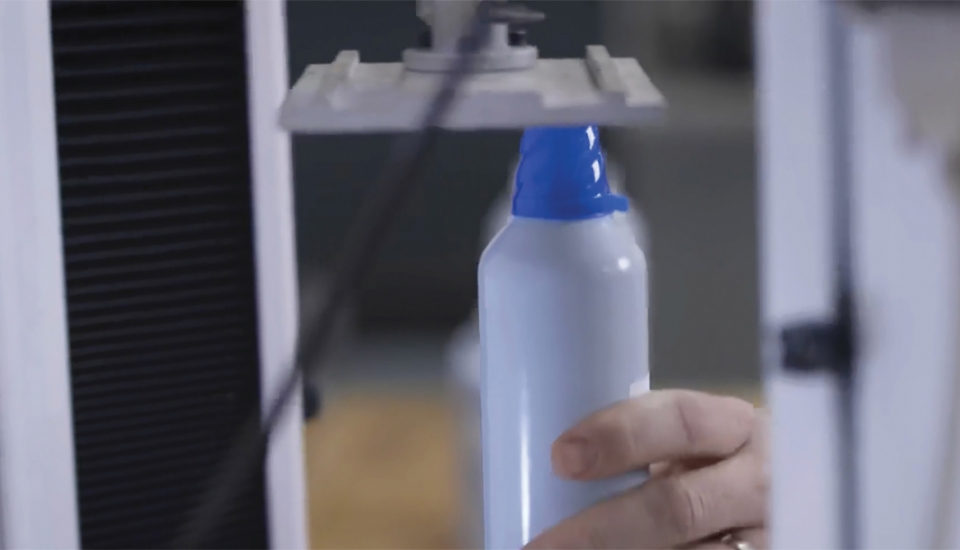 04
Verification
Fill, Test, Verify. Our pilot filling and testing capabilities allow customers to verify the product's function and make any adjustments rapidly. Clayton's verification capabilities include:
Pilot filling facility (food grade and industrial)
Physical testing
Accelerated aging
Microbiological shelf life studies
Precision metrology
Having the capabilities to fill and test in-house allows Clayton to assist in determining product, packaging and filling specifications.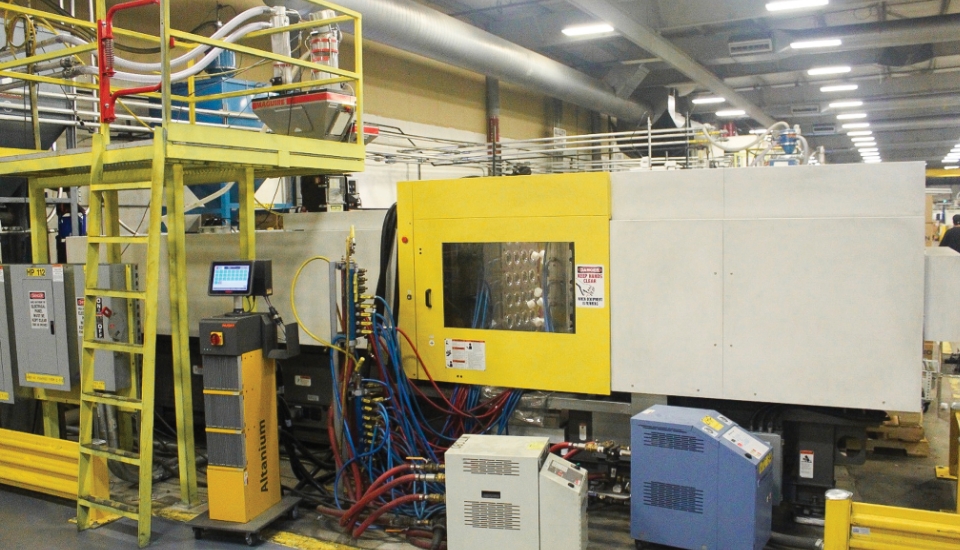 05
Manufacturing
One Stop Shop. We are vertically integrated in our manufacturing of aerosol valves and packaging components. The ability to have all aspects of the production involved early delivers low cost solutions with shorter timelines.
Statistical process control
SQF certified
IMS listed
High speed camera inspections
Pressure testing of valves
With a highly efficient and quality driven production facility, Clayton reduces to the cost to get to market.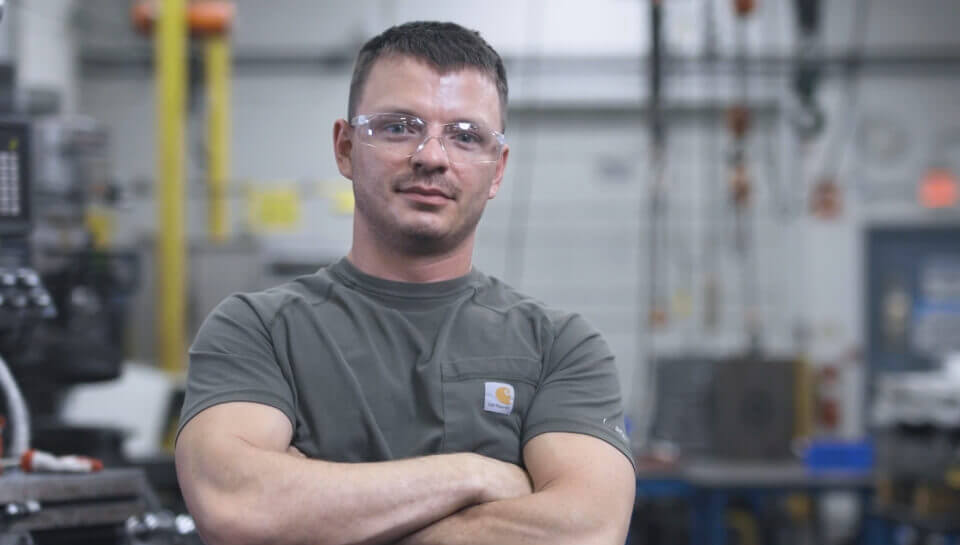 06
Support
Clayton Corporation's involvement doesn't end when the product leaves the dock. This is when our industry-leading support kicks in. Clayton supports it customer in areas including:
Filling line support
Global warehousing
Training
Continuous product improvement
Inventory stocking flexibility
By partnering with Clayton Corporation, you'll have a partner that helps you get products to market quickly, safely, and effectively. And once your product hits the market our job isn't done. Clayton will work with you to make it a huge success.